 The Finest Pint Rock Available
Brewed in Florida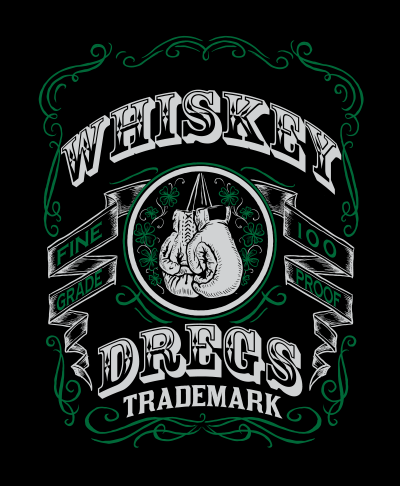 Described as "A Freight Train of Celtic sound", Tampa areas Whiskey Dregs blends traditional Irish songs with rock, punk, pop and whatever other styles they feel like into a distinct sound that gets your feet stomping and your head banging.
Formed in 2016, Whiskey Dregs follows in the footsteps of bands like Flogging Molly, Dropkick Murphy's, Seven Nations and Enter the Haggis. Mostly known for their live shows, audiences experience a blending of traditional Celtic music, rock and roll, shredded bow hair, splashing water, dirty toasts, crunching guitar, trashcan drums and of course, men in kilts.
In addition to playing local venues such as Jannus Live, 3 Daughters Brewing, Flanagan's, The Celtic Ray and Skippers Smokehouse, Whiskey Dregs will often share the stage with some of Celtic Rock's most notable bands such as Enter the Haggis, Seven Nations, Off Kilter, Screaming Orphans, The Fighting Jamesons and others.
There is nothing like a Whiskey Dregs show.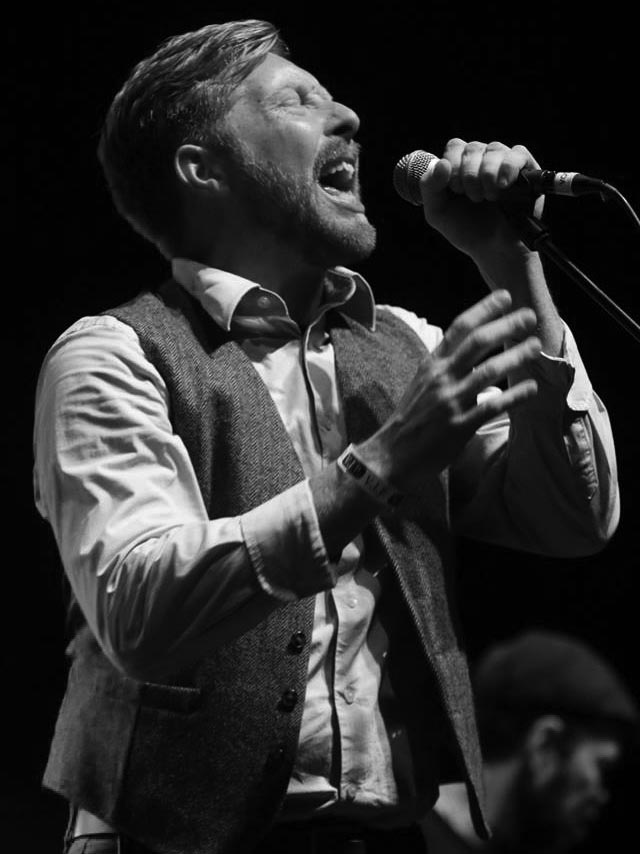 Clayton Collard
Vocals, Guitar, Buchanan's, Irish Stouts.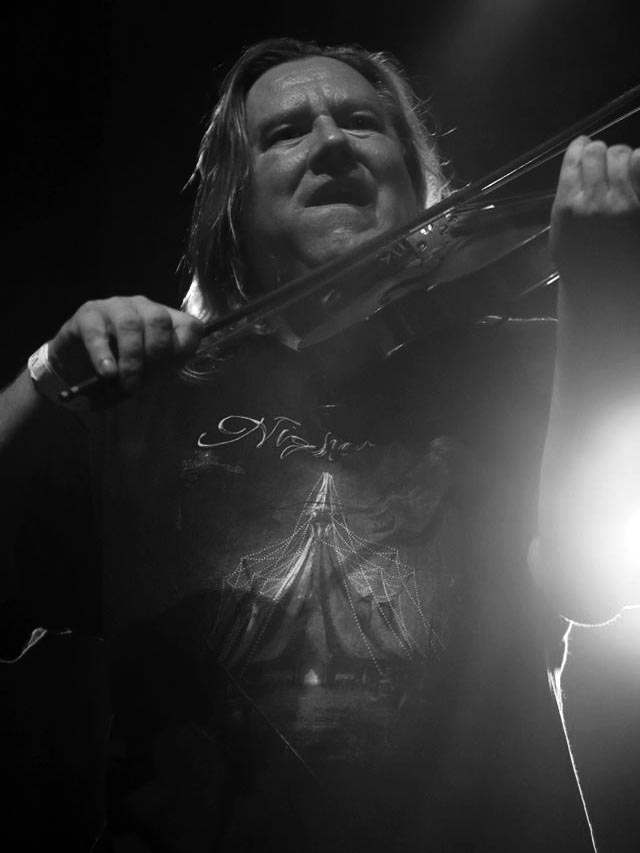 Christer Saarikko
Fiddle, Mandolin, Accordion, Jameson,  Elephant Foot IPA.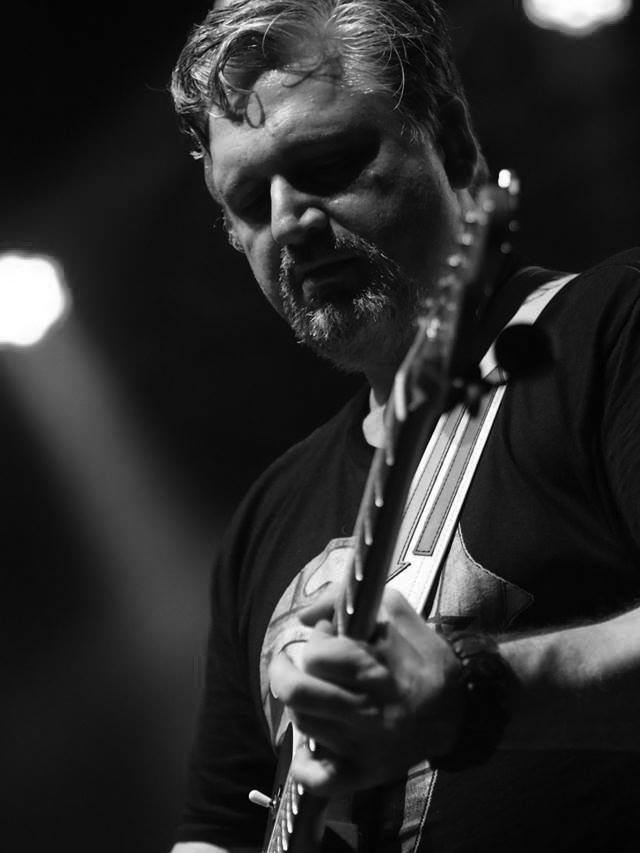 K. Paul Boyev
Guitar, Vocals, Glenlivet, Guinness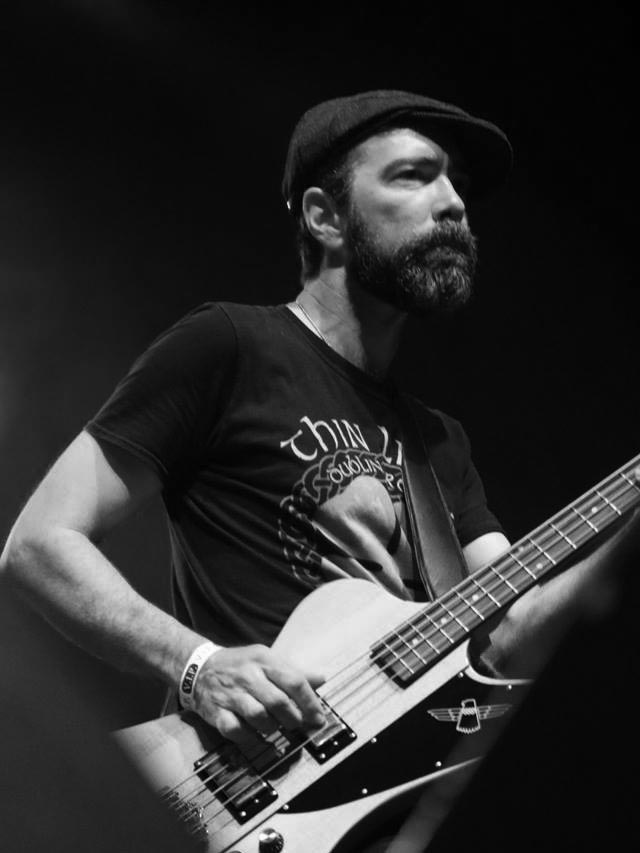 Don Butler
Bass, Vocals, Locke's Single Malt, Guinness.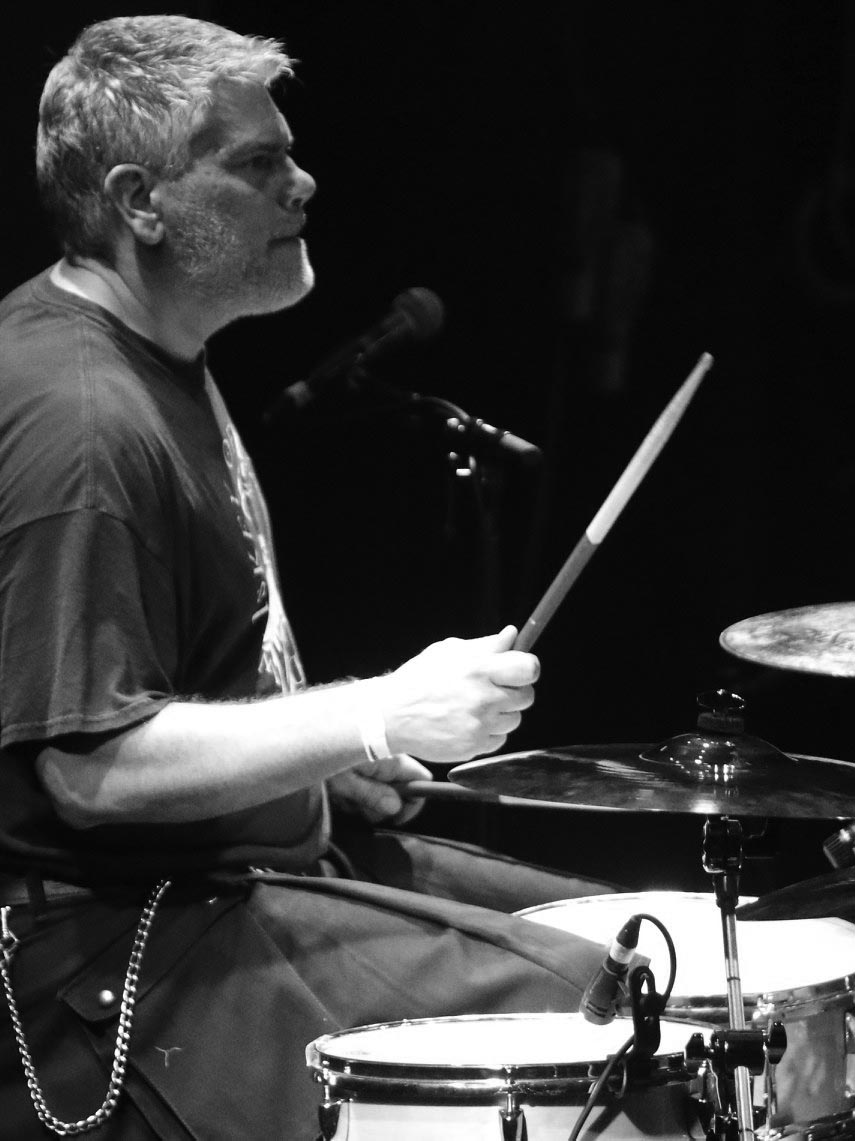 Ken Walker
Drums, Bodhran, Trashcans, Cragganmore, Smithwicks.
For booking information, call 727-542-8053
One of the most common questions we get is "Is it Whiskey Dreds?". But we are also often asked what kind of gear we use. Mostly because people want to know what kind of gear can take the kind of beating we dish out. So to answer the inquiring minds, here is a short list. Keep in mind, we are not official endorsers of any of these brands, we just like them.
Ken
Sabian Cymbals, all the way. – "Best cymbals by far. I love the way the sound and they are always innovating. Sabian really puts the drummer first. Here is my setup, I never use all of them at once. I like to mix it up for each show."

14″ HHX stage hats.
20″ Crescent Distressed ride.
18″ Prototype Crash. One of a kind. No idea what it was a prototype for, but it never went into production.
17″ HHX Evolution Crash.
17″ AAX Stage Crash.
16″ AAX Ozone.
9″ Signature Max Splash
10″ HHX Evolution Splash

PDP Drums.  XL7 Maple and Concept Maple. "These things always sound amazing, no matter what venue I'm in. I always have other drummers comment on my drum sound. The XL7 kit is a 7 piece. I almost never use all 7 pieces but I like the flexibility to bring out different sizes or add a floor tom every once and a while. The Concept Maple is a tobacco-stained kit with light wood rims, it looks and sounds old school. It's much quieter than the XL7 and is great for smaller venues. But that floor tom, man when I lay into that thing, it's like the God of Thunder himself."
Black Panther Deep Forest Cherry Wood Snare. "This is a 14×6.5 drum. I've had it for at least 12 years and it just keeps getting better and better sounding. I use the Masshoff snare tuning method and the versatility is off the charts."
Porkpie Rosewood Zebra. "14×6.5. This drum is LOUD! I only use it for outdoor shows. It sounds great with an Ambassador head and rings like a bell."
DW 6000 Series drum hardware. "The older I get, the lighter I want my gear to be. The 6000 series is low profile, so it looks cool, and it's super light, but it takes a beating. I've had to replace the trashcan drum 3 times. This gear hasn't needed much more than basic up-keep. I also have 2 old Premier Pro cymbal stands from the 70s. Like the DW 6000, they are flat base, thin stands. These were the ones Keith Moon used do you know they can take a beating."
Evens G2 Coated Drum Heads. "I like warm, open drums. These heads give me just enough warmth and just enough sustain. I don't use any muffling at all. Again, drummers are constantly commenting on my sound and these heads are a big part of it."
Aquarian Triple Threat Snare Head. "I've used this head for a while and I like it. It works well with my tuning method but it can't always seem to get the ring I'm looking for in bigger venues. I'll be experimenting here for a while. "
Vic Firth 5A Extreme with Vic Grip. "Sigh. Okay. Here we go. 'The girth on these sticks fits perfectly in my hands. I like the little extra length the Extreme sticks give, and the Vic Grip dip helps me keep my grip, even when my hands get wet.' Did I go too far with 'girth'? I went too far with 'girth'."
Vic Firth Corpsmaster Bass Mallet. "I use these on the trashcan drum. They give me a great attack but don't hold up long term to the water. The felt actually gets moldy after each show and wears away pretty quickly. Also, I wish they had the Vic Grip dip as an option. Once the water starts on the can, I have to change my grip from a proper stick grip to basically holding hammers, just so they don't go flying off, which has happened a few times. They work for now but I'll probably end up making my own type of mallet."
Mr. Zogs Sexwax. "I put this on the trashcan mallets. I pour about 2 pints of water on the can. Sexwax helps me to grip the mallets. Hee hee. Sexwax."
Behrens Galvanized Steel Trash Can. "What can I say. It's a trashcan from Home Depot. Christer and I got drunk and made it into a drum. We are on the 3rd one at this point."

Shure Microphones

– "I have a Shure kick mic mounted inside my kick drum using the Kelly SHU suspended mount system. I have another Shure kick mic mounted inside the trashcan drum. My vocal mic is a Shure Beta 58. I use a Shure drum mic kit whenever I'm micing the kit myself."

Soundcraft Ui24 Digital Mixer – "This mixing board is good and allows us to control it remotely from an iPad.  We just upgraded from the Ui16. The 24 is a much better board with better pre-amps. We needed to upgrade the WiFi with a better router. The onboard router sucks. I hear this from everyone who ones any of the Ui boards."
The Macallan 21 Scotch – "I like my scotch old enough to be able to order its own scotch."
K.Paul
Fender Electric Guitars – "

I have been a Stratocaster guy since my teens, but in the past 5 years or so I have become a fan of the Tele.  Most of my guitars are highly modded, usually with Kinman pickups/electronics and Callaham bridges.  Jazzmasters are necessary, and I have a stock CIJ Jazzmaster as well as one of my own builds with Curtis Novak pickups and MasteryBridge bridge and whammy bar."

Jim LeClair Guitars – "Jim is a Tampa-based guitar builder who has famous clients like Nels Cline, and less famous fans like KPB.  I am the fortunate owner of a Tele build with an Alnico 2 mini-humbucker in the neck and a mid-60's 'pre-CBS' configured (Formvar, Alnico 5) Strat build.  Easily exceed Fender Custom Shop build quality at about 1/3rd the cost.  These are frequent go-to guitars that get heavy use. They play and sound FANTASTICAL."
Crackercaster Guitars – "Ben and Mick built me one of their stunning Crackercaster strat guitars, made out of locally sourced Florida woods.  The body is 100-year-old pecky cypress from the bottom of the Suwannee River, the fretboard is made of Florida rosewood (an invasive species that has a stunning grain) and a quarter-sawn hard ash neck.  Pickups are Alnico 3 Nordstrand GRTB customs.  Again, lucky me, this thing rocks like Hurricane Andrew. "
Fender Strings – Bullets, 0.10 to 0.46, 3150R
RedPlate Amplifiers – "MAIN GIGGING AMP ALERT!  The custom Magica 12″ combo I have has a special switch to go from Marshall-style to Dumble in terms of mid-emphasis.  I go back and forth. It's a 3-channel beast that covers all bases from Fender cleans to mid-gain hair on the note business to INCENDIARY MADNESS.  Also, I have a little tiny and cute CDS2 Blackface that is 40 watts and smaller than a Fender Princeton.  Ho ho ho, this is the tiniest, screamingest amp EVER and it weighs almost nothing.  For when I get old and can't haul gear.  Or when I can't be arsed to. "
Gibson Acoustic Guitars = "A 2013 SJ-200 is my main one, fitted with the Trace Audio Amulet pickup system.  Stock pickup was Fishman and it as shite.  The LR Baggs Anthem was next; it was convenient but meh. "
C.F. Martin & Co. – "I'm not sure the exact model as it was a limited-production lower end dreadnought they did for Guitar Center, but it was the loudest-projecting one they had in their posh Acoustic Guitar Room.  It has been fitted with a K&K Sound Trinity pickup system.  I'm told the GC Acoustic Guitar Room is paneled in the richest mahogany.  My guitar is somewhat less so."
Two-Rock Amplifiers – "Love affair with these tasty morsels of sound-generating fabulousness is going on over a decade.  For years, with Magadog and The Apes FLA I flogged the crap out of a Jet Signature combo, which is still one of my all time faves.  Then I acquired a Bill Krinnard NOS Trainwreck Rocket clone, which is beautiful but simply way too loud for everyday gigging.  Finally acquired a Akoya head which is probably the ultimate Whiskey Dregs sounding amp, but my amplifier promiscuity led me to RedPlate."
Balthazar Amplification – "I met Baltie a long time ago in Champaign-Urbana, IL when we were undergrads.  He went on to become Billy Corgan's instrument wizard and builds these insane and totally brutal Film Noir amps based on the Selmer Treble and Bass 50.  I got a two-channel one as an early adopter, and maybe these are still around somewhere, but now he makes them single channel based off the dirty side.  These amps also look THE BUSINESS."
Fishman Loudbox Performer – "Whatever; it's old and it works."
Heil Sound Microphones – "The Heil Sound The Fin Dynamic Microphone, that green-glowing Art Deco hunk of metal I spit into during a show, is extremely rugged and feedback resistant.  Looks cool, too."
Celestion Speakers – "I am partial to Alnico Creams, but there are other cabinets I keep on hand fitted with 55 and 75 Greenbacks, Heritage G-12 65s, Alnico Blues, Alnico Golds, and that neodymium Creamback for that tiny RedPlate, since it is like 4 lbs lighter than an average 12.  Celestion:  The Sound of Rock and Roll."
Clontarf Whiskey – "Don Butler brought this to practice I think when we were playing with The Fighting Malones.  Commemorates the Irish whipping the ever-lovin' bejeezus out of some herring-scented Danes, who had the nerve to attempt an invasion."
Christer
D'Addario Helicore Violin Strings

Coda Bow
Rivera Amplifiers
LR Baggs Pickups and Pre-Amps
Eastman Mandolins
Elixir Mandolin Strings

Shure Microphones
Clayton
Takamine Guitars

Shure Microphones

Sexton Whiskey
Don
Fender Bass Guitars
Gibson Bass Guitars
Epiphone Bass Guitars
Eden
Ampeg Amps
TC Electronics
Elixir Strings – Because Florida gigs are sweaty gigs.

Shure Microphones

Concannon Whiskey
Celtic Bands
Here are some other great Celtic and Celtic inspired bands you need to check out.